The i2i Center for Integrative Health is extremely disappointed to announce the conference WILL NOT TAKE PLACE this coming week in Pinehurst due to the Moore County emergency. It is our hope that the conference can be rescheduled for early in the new year. We are asking at this time that all individuals who are registered DO NOT contact us. We will be in touch with you as soon as we know our alternatives. As you can imagine, this is a very difficult situation for i2i. We ask all of our friends and partners to please support us and allow us to work through this emergency. We will reach back out to you soon.
As you may have heard or seen on the news, Moore County faced an act of vandalism (or worse) on Saturday night when two subpower stations were disabled through gunfire. Most of Moore County is without power at this time and that includes the Pinehurst Resort. We have been in contact with the hotel staff all day and, after their meeting with County Official and Duke Energy, they have notified us they are unable to accommodate guests.
A good resource for additional information about the Moore County emergency can be found at www.thepilot.com.
You will likely be notified by your hotel, but you may want to contact them to cancel your reservations. We extend our thoughts, prayers and best wishes to the citizens of Moore County.
Thank You!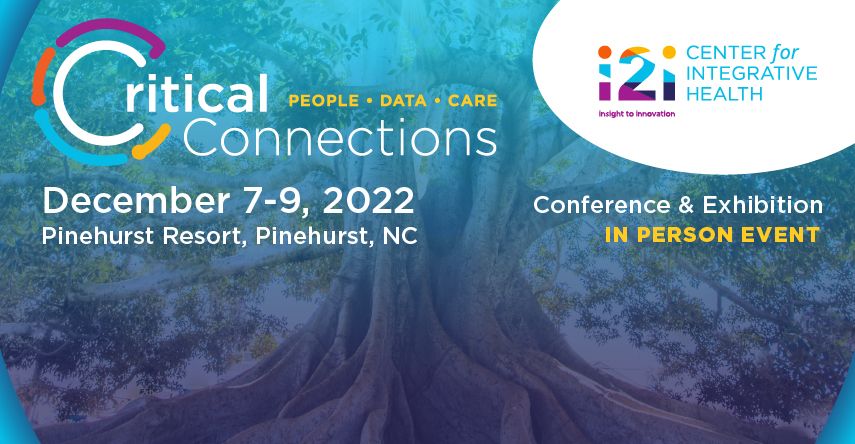 CONFERENCE PROGRAM – VIEW
HOTELS NEAR PINEHURST RESORT

– INFORMATION ON CANCELLATIONS
Pinehurst Resort Reservations – the hotel is automatically cancelling i2i conference reservations and refunding deposits. You do not have to call them to cancel your reservation.
IF YOU HAD RESERVATIONS AT Springhill Suites, THE HOTEL HAS AUTOMATICALLY CANCELLED YOUR RESERVATION WITHOUT PENALTY, Pinehurst (9 minutes away) – Rate $109.  Book online at Book Your Group/Corporate Rate | Marriott International or call (910) 695-0234.  Make reservations by November 15th
Homewood Suites, PLEASE CALL 800-774-1500 TO CANCEL YOUR RESERVATION WITHOUT PENALTY.
TownePlace Southern Pines/Aberdeen to cancel reservations, please email Amy.Scott@marriott.com. Rate $139.  Call the hotel directly at 910-246-5080 and refer to the i2i rate.  Make reservations by November 23rd
Hilton Garden Inn Southern Pines/Pinehurst, Online Reservations. (13 minutes away) – Rate $151. Make reservations by November 6
VRBO Pinehurst Condos – we have been told as of Oct. 23, VRBO.com had some Pinehurst condos available for our conference dates. You may want to check this site.
i2i ROOM BLOCK SOLD OUT but space is available at regular rate – Homewood Suites, Pinehurst, NC(4 minutes away) – i2i block Rate $149. Call 910-255-0300 to make reservations and tell them you are with the i2i Conference. Offer a free Shuttle to Carolina Hotel, plus breakfast and free reception.
i2i ROOM BLOCK SOLD OUT, but space is available at regular rate – Hampton Inn and Suites, Southern Pines/Pinehurst (5 minutes away) – i2i block Rate $129. Call the hotel directly at 910-693-4330 and press -0- and tell them you are with the i2i Conference.
PINEHURST HOTEL ROOM BLOCK IS SOLD OUT
2022 Innovation Award Winners
Legislative Champion Award (Special Recognition) – Senator Jim Burgin.
Quality Innovations – Partnering for Excellence, Benchmarks.
Technology – North Carolina Statewide Telepsychiatry Program (NC-STEP), The Center for Telepsychiatry and E-Behavioral Health, Brody School of Medicine, East Carolina University.
Individual and Family Initiatives – NC Rock Autism Music Festival.
Whole Person Care – Peer Support Program, Easterseals UCP AND Pediatric Integrated Care Pilot, Trillium Health Resources, Access East and Community Care of The Lower Cape Fear.
Person-Driven Initiatives – Microenterprise Directory, Vaya Health.
AWARDS RECEPTION, THURSDAY, 12/8, 5:30-6:30 P.M.
Our Last Year in Pinehurst – ANNOUNCEMENT
THANK YOU
CONFERENCE SPONSORS
PLATINUM SPONSORS
GOLD SPONSORS
SILVER SPONSORS
formerly Blaze Advisors
i2i FRIENDS
THANK YOU FOR YOUR SUPPORT!